Don't you like working in your kitchen? Or does your kitchen feel unorganized and cluttered? If yes, then you must immediately think about renovating it. Many people think that kitchen renovation is a very hectic task. But believe me, it is not hectic, just a bit tricky. If you know what exactly you need to change then trust me, you will easily be able to remodel your kitchen that too without the help of an interior designer. Most homeowners hire interior designers to revamp their kitchen and end up paying loads of money to them. But according to many interior designer friends of mine, just adding stylish yet functional cabinets will be enough to make the kitchen look amazing and feel clutter. So, if you are planning to make your kitchen look great and functional, simply add RTA cabinets.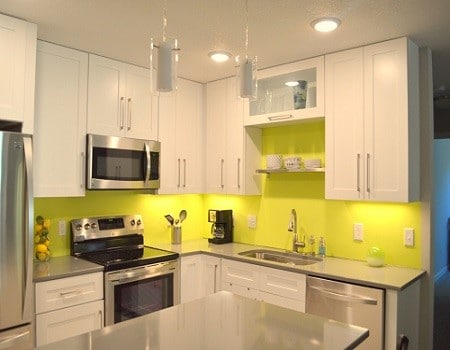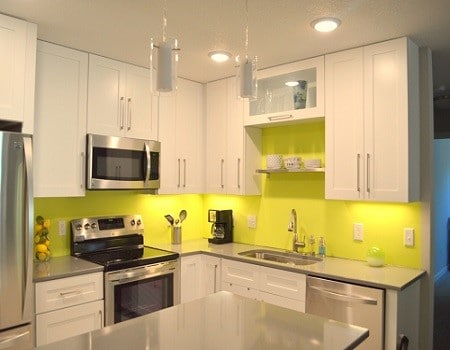 When you visit a store that sells kitchen cabinets, you will come across a variety of cabinets ranging from wooden to the steel ones. And I can bet that you'll be spoilt for choice and will literally feel confused about what to choose. But according to my friends who are interior designers, RTA Kitchen Cabinets are the best.
Read Also >>> Infographic: How to Find Your Kitchen Style?
Why Choose RTA Kitchen Cabinets?
You must be surely thinking that why would one choose RTA cabinets over the regular ones for a kitchen renovation, right? That's why I have listed down some reasons to choose them. Take A Look:
1. It's Easy To Install
The main reason to choose RTA cabinets for a kitchen renovation is that you'll find it really easy to install them. In fact, the full form of RTA is 'ready-to-assemble'. If you purchase the ordinary kitchen cabinets, you will have to wait for a couple of days or even a week for its installation. But, if you purchase the RTA ones, then it will maximum take a day to fix it. So, don't you think buying these types of cabinets is worth it?
Read Also >>> Decor ideas: 6 Steps To a Stylish Nursery
2. RTA Cabinets: They Are Quite Affordable And Save Time
When you are buying ordinary cabinets, you will have to ask the company to send their experts to take the measurement of your kitchen area so that accordingly, they can create cabinets. Plus, you have to wait for quite a long time for their installation. So overall, you'll have to wait, as well as spend loads of money on the material and labor charges. But since you are opting for RTA kitchen cabinets you don't need to spend money on installation or customization, and you don't even have to wait for its installation. RTA cabinets come with parts and directions that will help you to assemble it yourself. So, don't worry about hiring labors and their charges. Just do it yourself.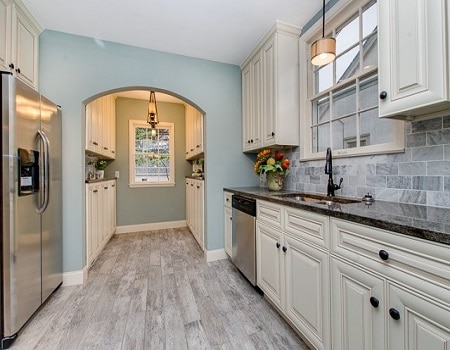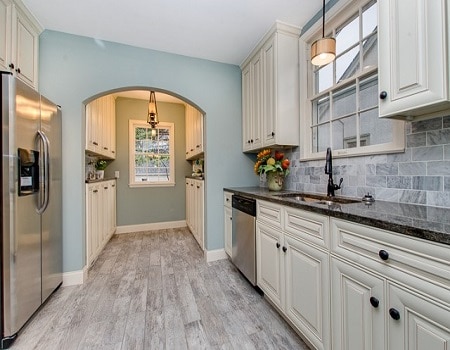 3. Available In Various Styles
From practical thermo foil to classic maple, ready-to-assemble cabinets are made of a variety of materials. Plus, they are available in numerous colors, grains, stains and stylish detailing too. So, you need not worry about finding the right one that suits your home decor and theme.
These were the three major reasons why you must consider buying RTA cabinets. Hope that after going through the pros of buying these cabinets, you will surely buy them to renovate the most used and busy nook of your home. If you are worried about finding a reputed store in your city or don't know about any store that sells amazing kitchen cabinets, then best take referrals or browse the internet to find some reputed stores. I'm sure you will find many. So now, what are you waiting for? Find a good store and purchase amazing ready-to-assemble cabinets for a kitchen renovation.
Read Also:
---
Written by Sean Graham