Undoubtedly, construction companies either small or big, play a crucial role in the global economy of a country. In most developing countries across the world, one of the key factors affecting the economy's growth and employment rate is the building and construction industry. And statistics show that the world's infrastructure demand is expected to grow by 8 trillion United States Dollar (USD) in the next 10 years. Today,  find out the list of the top 5 construction firms and their respective construction projects in Kenya, including commercial, residential, private or government projects all over the country.
#1. Sogea Satom Kenya – Vinci Construction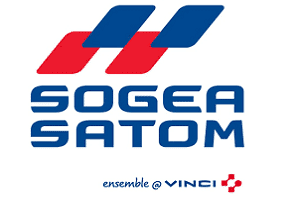 Founded:1951
Headquarter: France
Revenue: $500 million to $1 billion (USD) per year
Size: 15,000 employees
construction Projects in Kenya: irrigation development project in Mwea, Rehabilitation of the runways at Mombasa Airport, Kenya
Interesting Facts: According to Forbes, Vinci Construction is one of the world's top regarded companies 2018
Address: P.O.Box 39367-00623, Maple Court Westlands, Nairobi Kenya / Tel: +254 780 555 629
As a subsidiary of Vinci Construction, one of the world's largest construction company, Sogea Satom has been very active in the African continent for more than 60 years. The company specializes in road construction, civil engineering, and hydraulics. Recently, Sogea Satom Kenya won a contract of 60 million euros awarded by Kenya Airport Authority for the rehabilitation of the runways at Mombasa Airport.
#2. Bechtel Corporation Kenya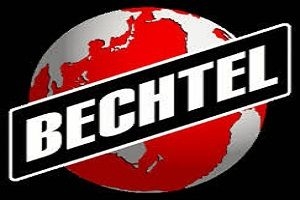 Founded: 1898
Headquarter: San Francisco, USA
Revenue in 2017: $32,9 Billion (USD)
Size: 50,000 employees
Twitter: @Bechtel
Kenya construction projects: Kenya's First Expressway Nairobi-Mombasa project (value of $3 billion)
Interesting Fact: Bechtel ranked 7th on Fortune's list of the 25 Most Important Private Companies
Address: PO Box 28850-00100 Westlands Nairobi Kenya  / Tel:+254 20 4077001
Bechtel Corporation (Bechtel Group, Inc.) is a global engineering, procurement, construction, and project Management Company based in San Francisco, USA. It's among the American giant construction firms that specialize in diverse sectors including mining, oil and gas, Infrastructure, Security & Environmental, and Chemicals.
#3. Epco Builders Limited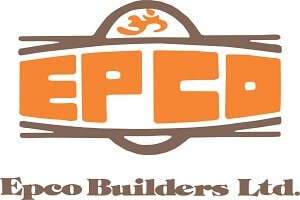 Founded: 1978
Headquarter: Nairobi, Kenya
Revenue: $50 million (USD)
Size. 51-200 employees
Twitter: @EPCOBuilders
kenya construction projects: Construction and Completion of Relocation Units & Safety Infrastructures at Kibera Nairobi, Construction of the Geothermal offices, Laboratories and Workshops at Olkaria, Kenya
Address: Kuguru Rd, Off Enterprise Rd, Industrial Area, Nairobi, Kenya / Tel: +254-20-6532696
Epco Builders Limited is a fully registered Kenyan company incorporated in 1978 that focuses on building construction and civil engineering works.  The company is listed under category NCA 1 by the National Construction Authority. This means that they have been vetted and approved by the government to carry out mega construction projects. Over more than 40 years of operations, Epco builders Kenya has positioned itself among the best building and construction companies in Kenya.
#4. Laxmanbhai Construction Ltd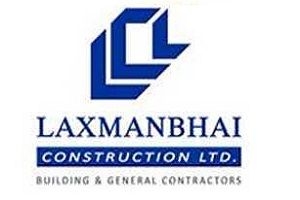 Founded: 1953
Headquarter: Nairobi, Kenya
Revenue: unknown
Size. 1001 to 5000 employees
Kenya construction projects: Britam Tower, upperhill, Nairobi, (façade works), the proposed Vienna court, Nairobi, (shop front works), the Hub-Karen Nairobi, Kenya (shop front works)
Address: First Floor, Laxcon House, P.O. Box 44706, Nairobi, Kenya. Tel: +254 20 341474 .
Laxmanbhai Construction is one of the top 5 construction companies in Kenya. With over 50 years of experience in building infrastructures and developing key projects in Kenya, Laxmanbhai construction Kenya has built a strong and reputable image in the construction industry across East Africa in general and particularly in Kenya.
#5. SINOHYDRO Corporation limited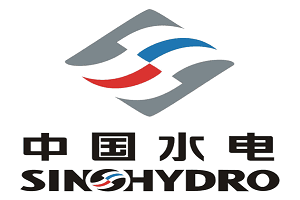 Founded: 1950
Headquarter: Beijing, China
Revenue: $24.8 billions (USD) per year
Size. : 127,275 employees
Twitter: @SINOHYDRO
Kenya construction projects: upgrading of kibwezi-mutomu-kitui road project in kitui county, the Nairobi Northern Bypass dualling project, Kenya 192 Village Road project
Interesting Facts: Top 225 Global Contractors, ranked No 253 among the  Fortune Global 500
Address: Mwiki Rd, Off Thika Rd, Nairobi, Kenya
Sinohydro is one of the best international construction companies in Kenya. Based in China, Sinohydro specializes in hydropower engineering, building construction, transportation, and mining.  Also after 60 years of expansion and development, the company operates in over 87 countries across the globe with 116 overseas offices.
Recommended Articles >>>
Construction Process: 6 Basic Steps Of House Building You Should Know

Different Type Of Excavators | Earth Moving Equipment
---
Written by Famio Services Team