Heavy Construction Equipment Rental Services In Kenya. Enter Details and Get Free Quotes
* Required
Your privacy is important to us. We do not disclose your email and telephone number to any 3rd parties.
Construction Machinery For Hire in Kenya: Excavators, Bulldozers, Forklifts, Cranes and more at Affordable Rates.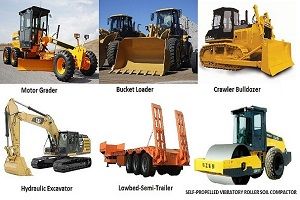 Famio Logistic Services put an end to wasting your valuable time looking for heavy construction equipment rental in Nairobi, Kenya.  Because we provide a wide range of construction machinery for hire. Our equipment includes excavators, bulldozers, forklifts, cranes and more at the most competitive rate. We are here to help you succeed in your construction project in Kenya. Firstly, specify your request by filling the form. Then our experts will get back to you with a customized solution. Alternatively, you can contact us directly and we'll be happy to assist you.
Please check out other Famio Kenya Logistic Services you might need:
> Sea  & Air Freight Forwarding Services
Find resourceful posts on Famio Services Blog:
7 Tips For Choosing Great Security Services In Kenya
Home Building: 6 Awesome Ways To Save Money
Select Your Freight Forwarder Wisely: The Guide
Home Construction Process: The Six Basic Steps You Should Know
Five Smart Ways To Make Small Kitchens Look Bigger
Pros and Cons Of Sea Freight Vs Air Freight
RTA Kitchen Cabinets: Top 3 Reasons to Buy Them for Your Kitchen
Awesome DIY Tips for Home Maintenance
10 Moving & Packing Tips That Will Save You Time, Money and Energy