Professional Home & Office Cleaning Services In Nairobi, Kenya. Enter Details And Get The Best.  Free Quotes.
* Required
Your privacy is important to us. We do not disclose your email and telephone number to any 3rd parties.
Affordable Domestic & Commercial Cleaning Services In Kenya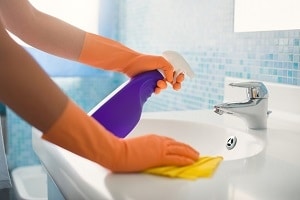 At Famio Services, We believe that a clean and well-maintained environment is vital to everyone. That's why we always strive to provide the smartest and most effective home & office cleaning services to our clients, both private and public sectors. Through our cleaning solutions, you can rightly expect the very best in term of quality and cost-effectiveness. A cleaning company in Nairobi, Kenya with professional and outstanding services at your door to take care of all the mess in your premises.
Our domestic & commercial cleaning services are fully trained and qualified to meet your requirements. Whether you need our cleaning solutions for your office, house, factory, restaurant, hotel, building, specific cleaning or any Home & Office Maintenance Services, we got it. Tell us what you need. Within hours, you will receive free quotes. You can also contact us directly and we'll be happy to assist you. When it comes to the smartest cleaning company in Nairobi, Kenya, then Famio is your best partner.
With Famio home improvement services, it is 100% satisfaction guarantee.
Check out other services you might need:
♦ General contracting & Handyman 
♦ Interior Design & Renovation
Find useful articles on Famio Blog:
Hiring Cleaning Services: 5 Things You Should Know
The Magical Baking Soda – Cleaning Tips You Should Know
5 Easy Steps To Get Your Home Clean In Organized