Hire Trucks In Nairobi, Kenya. Enter Details and Get The Best!
* Required
Our Truck Rental Services: Pickup Trucks, Tippers, Box Trucks, High Up Trucks and More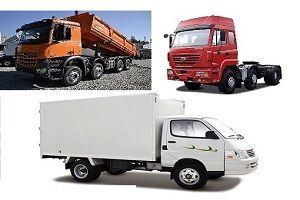 Welcome to  Famio logistic Services Kenya. Our truck rental services are the right solution for your moving project in Kenya. We cover a wide range of trucks for hire including, tippers, pickup trucks, box trucks, truck mounted cranes or high up trucks, canters and more. And we know how frustrating to getting the right and affordable truck rental in Kenya. That's why we are here to help you. Save time, money and get the best for your project. Our Hire trucks rates are all customized and are the most competitive in the market. Firstly, specify your request by filling the form and we will get back you shortly. Alternatively, you can contact us directly and we'll be happy to assist you.
Please Check out other Logistic Services you might need:
> Heavy Construction Equipment Rental
> Movers & Relocation services
Find resourceful posts on Famio Services Blog:
Top 5 Construction Companies & Projects In Kenya 
Important Safety Tips For Truck Operators
5 Different Types Of Dump Trucks You Need To Know
4 Investment Opportunities in Kenya To Consider in 2018: Truck Businesses
Home Construction Process: The Six Basic Steps You Should Know
10 Moving & Packing Tips That Will Save You Time, Money and Energy
What Type Of Forklift Trucks Do You Need For Your Business?
4 Essential Uses Of Excavator Machines In Construction