Hire Excavators For Your Projects In Nairobi, Kenya. Enter Details And Get The Best.
* Required
Our Excavator Rental Services Come With Highly Qualified Operators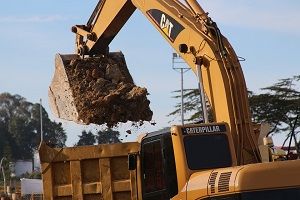 If you are looking for the smartest excavator machines for your projects in Kenya, then you are at the right place. Famio Logistics Services offer excavator rental services in Nairobi, Kenya at the most competitive rates. Also, we have a wide range of bucket size suitable for any projects across the country. Digging, demolition work, Large-scale trenching, bulk earthworks, and on road construction are what we do best. Because all our excavators for hire come with highly trained operators. Hire excavators today and let us do the rest. We provide the finest excavator for hire in Nairobi, Kenya. First, specify your request by filling the form and then we'll get back to you shortly with customized solutions at the best rate possible for your projects. Alternatively, we can contact us directly and we'll be happy to assist you.
Please Check out other Logistic Services you might need:
> Heavy Construction Equipment Rental
Find resourceful posts on Famio Services Blog:
4 Important Uses Of Excavator Machines In Construction
Different Types Of Dump Trucks You Need To Know
Home Building: 6 Awesome Ways To Save Money
Home Construction Process: The Six Basic Steps You Should Know
Different Types Of Excavator Machines: Earth Moving Equipment
Some Of Our Projects – Donholm Nairobi