Good lighting makes all the difference in a room. A lot of homeowners tend to feel intimidated at the thought of updating their home lighting. However, there are numerous ways that are simple and easy to update your lighting without having to completely redo the whole system. So, if your room is feeling a bit lifeless, here are some simple fixes you can do to create a dramatic difference in the quality of your light fixtures.
 1. Light In Layers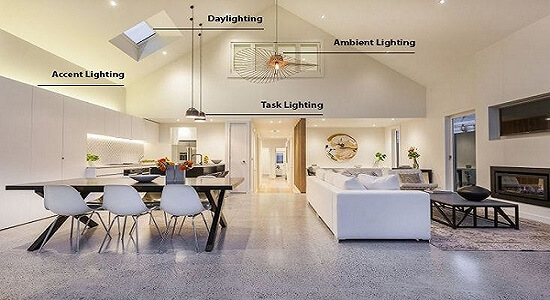 There are three layers of light: ambient, task, and accent. Lighting different areas of a room will help provide light where you'll need it the most. And it will give a room a touch of visual interest. The type of light needed will depend on the size and type of the room. To correctly light a room, you need to have at least two types of layers. Ambien Lighting is what you need in every room. It provides an overall comfortable light throughout the room while Task Lighting provides extra light to spaces where you do your activities and chores like reading a book in bed. The last type, which is Accent Lighting, highlights your decor or architecture.
 

2. Add a Dimmer
Adding a dimmer allows you to have control over the lighting to easily change its mood and brightness for each room. Aside from this, dimmers are also a way to save energy consumption.
3. Select a Fixture Style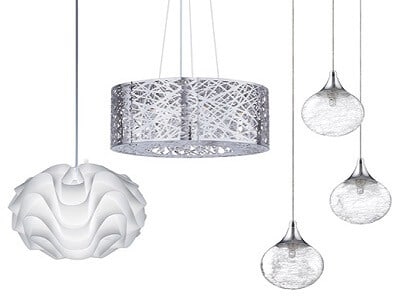 If you're undecided on what feel you want your room to have, the best thing to do is, to begin with, your favorite element in the room. Then incorporate light fixtures that complement it. Aside from this, you can also get inspiration from the existing finishes in your space. Such as the door handles or cabinet hardware that are brushed nickel. You can even have fun personalizing your lighting fixtures by adding a little sparkle like crystals or decorative glass shades.
Read Also >>> Home Construction Process: The Six Basic Steps You Should Know
 4. Lighting: Add Mirrors as  An Accent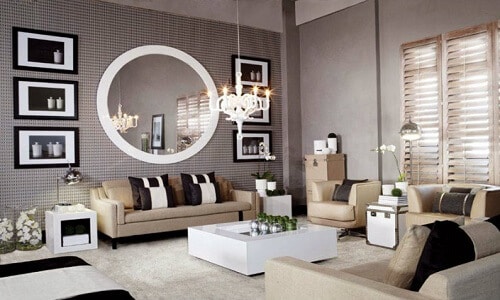 Adding reflective accents is a simple and easy way to fix a poorly lighted room. To brighten up a room, you can install a large mirror on a wall for light to reflect and achieve a pleasant ambiance. Another way to reflect and increase light without the need to have a lot of sources of light is to have white walls.
 5. Position The Vanity Lights Correctly
It is essential to position the lighting in your bathroom correctly to avoid shadows. It helps you see it all, from applying your makeup to brushing your teeth. To provide your face with full flattering light, make sure that your light fixtures are at least 2-feet wide over the top of your vanity mirror. And add a couple of wall sconces or pendants on both sides placed at least 28-inches apart and 60-inches from the floor.
6. Light Dark Corners
Areas like closets, shelves, kitchen countertops, etc. are often not given importance. But if you find creative ways to properly lit it, the area becomes more functional and attractive. Small changes like adding a wall sconce in your dining room or task light in the corner of your kitchen can make a huge difference and improvement in your overall lighting.
 7. Update Old Fixtures
Updating your fixture altogether can make a big difference in the overall look of a room. You don't have to upgrade everything. Simply replace the outdated and inefficient ones that provide the most effect on your lighting. Also, you can even plan a DIY project over the weekend if you're on a tight budget.
8 Surprising Things You Need to Know About Styling a Spacious Living Room
8. Light Fixtures: Use The Right Shade
If you want more light through a room with a colder tone, use white shades. Depending on the hue that you will choose, you can achieve a warmer, creamier, or cooler ambiance with colored shades that tint the light.
 9. Don't Forget The Light Bulbs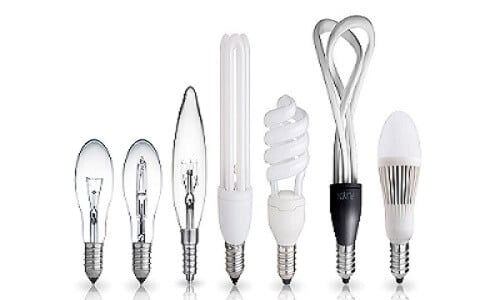 The quality of light in your room will depend mainly on things like lumens, wattage, and color temperature. LED and CFL lights come with a lower wattage but provide an output just like with a higher wattage incandescent bulb. Choosing a warm white color temperature light bulb will work best in your bedrooms and living rooms, while the bright white color temperature will be great in your kitchens and workspaces. Keep in mind to never exceed the required maximum level of wattage for your lighting fixtures.
10. Install Motion-Sensor Light Switch
Finally, installing motion-sensor light switches is easy to install to increase the efficiency of your lighting. Once you leave a particular room, these switches will turn off the unnecessary lights left on saving you energy costs.
---
AUTHOR BIO 
Written by Sarah Del Rosario. Written by Sarah Del Rosario. She is an aspiring interior designer and painter. She writes for Unfinished Furniture Colorado. A place where you can go to create the perfect space for your home or office. Whether you're finishing it yourself, getting a factory finish, or custom finish, our goal is to help you find the furniture that fits your lifestyle.