While some people use their backyard to grow a vegetable garden and others utilize it in order to improve the overall property value of their home, there are always those who see it as a backup living room. This means that it would be the place where they greet their guests during the warmer part of the year, as well as the place where the family comes together. Still, in order to make this part of your household suitable for such a demanding task, you would have to make some slight adjustments. Here are a few ideas that might come in particularly handy.
Outdoor Bar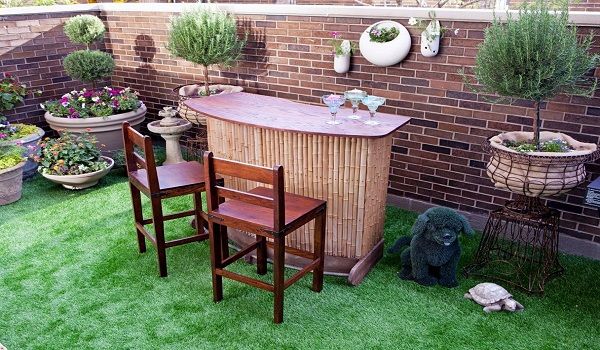 The first thing you might want to consider in order to make your backyard a great place for socializing is installing an outdoor bar. The size and type of bar you choose are completely optional and it depends on your budget, free space and the number of guests you expect to host on average. In fact, those with a lot of time on their hands might simply try to create a DIY palette bar and chairs. This entire process doesn't take much time and is fairly simple even for a layman carpenter. All it requires you to do is get an adequate toolkit, purchase some palettes (usually 3-4 palettes are more than enough) and of course do some research on the topic. Luckily, there are many great YouTube tutorials out there you might want to check out.
Read Also >>> Why do People Prefer Maple Cabinets for Kitchen Renovation?
Furnish Your Patio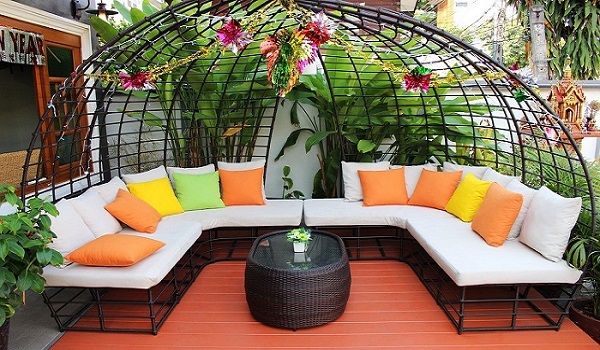 Another thing you want to do is furnish your patio a bit, which means preparing it for casual family get-togethers, as well as some more formal visits from friends, neighbors and distant relatives. Here, you could also go with some DIY palette furniture but due to the fact that this will be some sort of an audience room within your household, you might want to go with something a bit more luxurious. For instance, purchasing high-end outdoor timber furniture is a lot less expensive than you may expect and it leaves a much better impression on your visitors. The only problem with this is the fact that you would have to be a bit more vigilant in your maintenance efforts; however, that is always the price you have to pay for beauty.
The 21st-century Backyard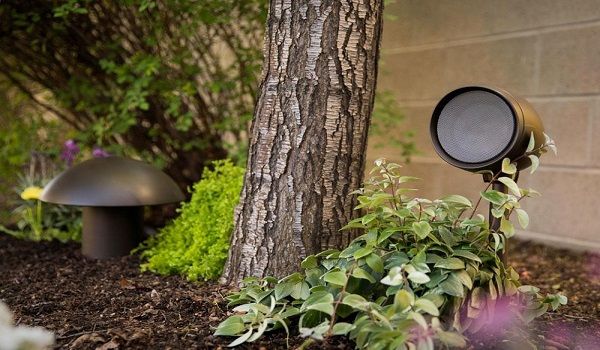 Those with a bit larger budget for their backyard might even want to consider introducing one or two high-tech devices to their backyard. Think about it, if you plan on throwing parties or organizing events at some point in your backyard, you might at least want to install a stereo system. In order not to break the overall ambiance of your backyard area, you might want to go with hidden speakers and here, your options are quite numerous.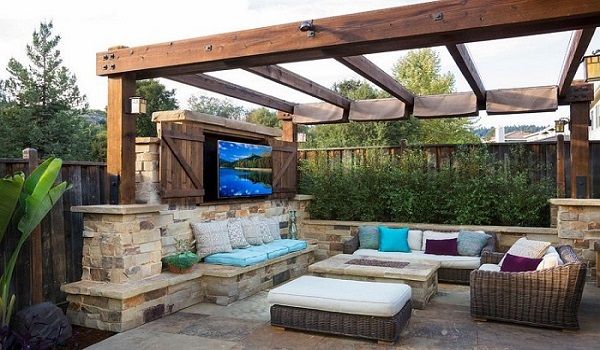 Aside from this, you might also want to consider installing a TV in your backyard and in this way, take the idea of watching a game with friends to a whole new level. Keep in mind, though, that you need all of these gadgets someplace where they would be safe from a sudden downpour. Furthermore, remember that you probably won't be able to keep them there all-year-round.
Read Also >>> Protect the Environment by Using the Energy-efficient Appliances
Comfy Outdoor: Provide Shade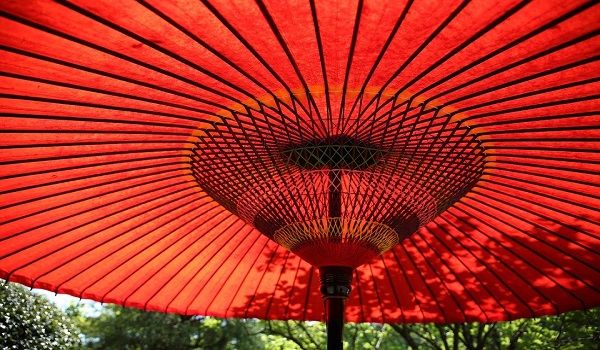 As for the additional work that needs to be done on your patio, one of your top priorities should be finding a way to provide more shade. This is something that can be done with a parasol, a retractable awning or a construction. Needless to say, the last option is the most expensive one, but it also provides you with the greatest protection from bad weather conditions, which is also something to take into consideration. On the other hand, awnings and parasols are easy to dismantle and move, while the construction isn't going anywhere once you set it up.
The list goes on and on. Some people prefer to take their entire kitchen outside. Others like to wall off their garden from the rest of the world so that they can enjoy the ultimate level of privacy. Finally, there are also those who opt for an outdoors bar (on their deck) and thus turn their simple suburban backyard into a real-life tropical resort. In any case, there is no limitation to what you can achieve in your backyard and your work is only done when you say so.
Recommended Posts For You
---
AUTHOR BIO:
Catherine is a passionate home design consultant from Melbourne. She loves making homes beautiful and buildings sustainable, but she also likes sharing her advice and knowledge with people. That is why she is also a regular contributor to the Smoothdecorator blog. Besides all this, she loves reading and enjoys a superhero movie from time to time.