A Good and healthy meal is part of our well-being. If you are looking for sweet, fast, and affordable west African food, then try Alloco. It's one of the best and favorite foods in West Africa. Ivorians call it "alloco", Ghanaians call it "kelewele" and in Nigeria, it is called "dodo". What makes Alloco unique is the fact that you can serve it as snacks, appetizers, or main dishes. Some people consider it as the West African version of fast food. However, in Kenya, only specific African restaurants have Alloco in their menus and it's quite expensive.
Plantains
Often confused with bananas, plantains are some of the best sources of potassium and fiber in the world. According to Dr.Axe, plantains have many benefits. They Boost the Immune System, reduce the number of harmful free radicals, promote healthy brain function, and more. They have become more and more popular in the Kenyan market but many people don't how to cook them. Today, we would like to share with you the recipe for this special West African food so that you can enjoy it with your family and friends at any time of the day. You can even cook it for your wedding, party or any kind of event.
How to cook Alloco?
The below recipe is for 2 peoples
6 plantains
 1/2 liter of oil
Salt
1 Tomato
1 Onion
2 or 3 Peppers
1 Cube Maggi
Pick the best type of Kenya plantains
If you are in Nairobi Kenya, you can find plantains at Ngara market, Sarit center, kasuku center, parkland city market. Before starting, bear in mind that there are different types of plantains. To make Alloco right, you need to get the right type of plantain. Find below few examples: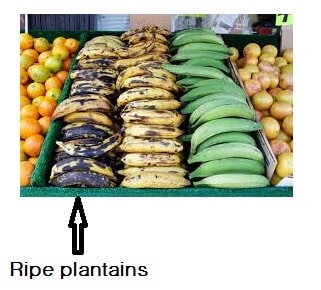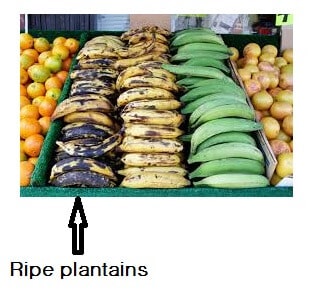 We would recommend the very ripe type. The skin is completely blackened, and you would presume that the plantain inside is no longer any good, but you'd actually be wrong! It's the sweetest type of plantain. The more it's ripe and soft, the more it's sweet. First, cut the Kenya plantains in pieces (into discs or cubes) then Sprinkle with salt. Secondly, add onions, it's optional but it tastes better with the onions.
Then, put oil on fire in a pot. Once the oil is heated, add the plantains pieces.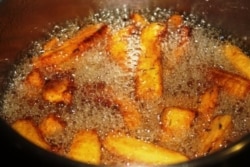 Deep fry like chips and mix well so that everything is combined. Wait for 15 to 20 min until they turn golden brown. Then remove them from the oil and drain or set them aside on paper to absorb oil. That's all.
Spicy sauce
While Alloco is a very simple meal, the key lies in its accompanying spicy sauce to give it more flavor. First, in a small amount of remaining oil, fry your onions, tomatoes, chili peppers then mix around and cook together for 3-4 minutes. Once everything is nice and well mixed, add cube Maggie and stir in for 1 min.
Finally, you can either have it with grilled fish, boiled eggs, or chicken.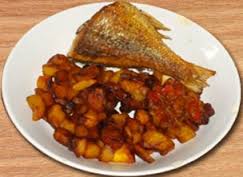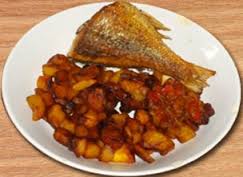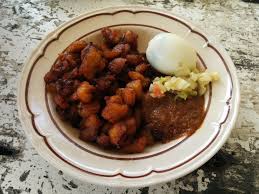 Voila! It's ready. ENJOY !!!
---
Written by Famio Services team