What could be best than having your home and office, where you spend most of your time, decorated beautifully with things that are not only easy to decorate with but also very economical so that it can save your precious time and money. One of such things is Himalayan salt lamps. You may have heard about these lamps but you probably don't know how amazing these lamps are. These handcrafted lamps are made from Himalayan salt crystals that are hand mined from Khewra salt mines in Pakistan with so much care and attention so that their natural form remains intact. They come in different beautiful shapes and sizes to match every décor and place.
Himalayan salt lamps are different from other ordinary lamps, which are mere decoration pieces. These lamps are not just for décor but also said to have so many health benefits for your mind and body. One of the core benefits of these crystal lamps is that they purify the air and make the surrounding clean and refreshing. Let's find out some of the creative ways of incorporating these stunning lamps in your home and office décor.
#1. Place Them In Your Bedroom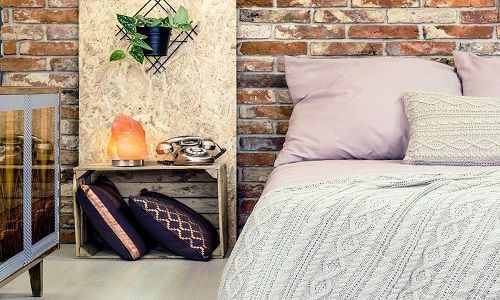 What could be better than having a bedroom full of good vibes and glow that makes your mind and body relaxed? Get most of the benefits of salt lamps by placing them in close proximity to you. You can either place them on the side table of your bed or on your reading table. These lamps will make your room cozier and more peaceful. The gentle glow and meditative properties of these lamps will help in improving your irregular sleeping pattern. These lamps are a nature's gift for insomniac people.
#2. Himalayan Salt Lamps In Your Family Room
By placing these incredible lamps in your living room will not only enhance the décor but also protect you and your family from harmful radiations produced by electronics around you. By emitting negative ions, Himalayan salt lamps nullify the effect of harmful positive ions. Thus, make the environment around you clean and soothing. You can place many lamps to get most of the benefits and to fill your place with warm and soothing orange light.
#3. In Your Kitchen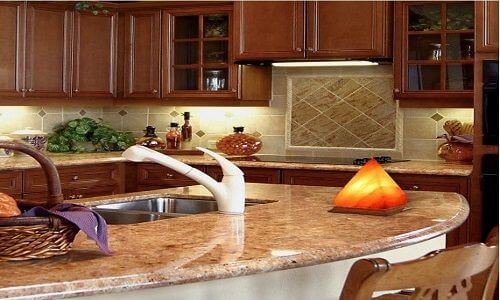 Not just Himalayan salt is used in cooking but also to decorate your kitchen to fill it with a lovely glow and positive energy. You can either place these lamps on the corners of the shelves or on the kitchen table. You can also use these lamps to brighten up the empty dark spaces on top of kitchen cabinets. Through neutralization, these lamps will remove all the bad smells and electronic smog in your kitchen.
#4. In Your Workplace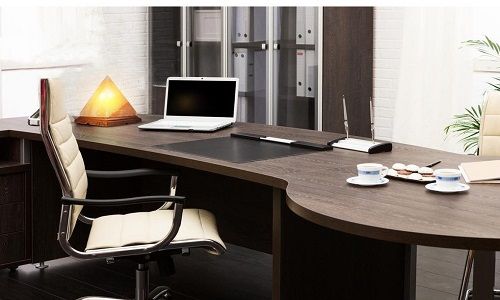 Place this beautiful lamp on your office table. Unlike other lamps, its warm glow will be very gentle on your eyes. Its negative ions will protect you from positive ions of your laptop and mobile and other electronics. It is also said to be helpful in boosting energy and concentration.
#5. The Entrance of Your Office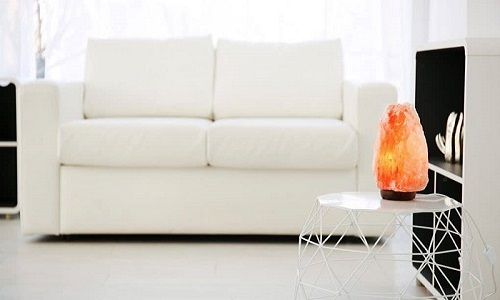 Make your office more appealing and pleasing by placing these alluring lamps in the entryway and in the waiting area to make it more welcoming for your visitors' and even for employees. You can also place them on the staircase to add more value to the décor. These lamps will fill your office with soothing light and will improve the ambiance.
Read also >>> 4 Small Home Improvements That Pay Off Big
---
Author Bio
Jeffrey Lewis is a blogger at ittefaq.co. He likes to share different aspects of his life. His aim is to create a beautiful, thriving life around him and helping others to do the same. He loves writing about nature, health, beauty and home décor related topics.