You may be an IT expert in a famous global software company or a seasoned sales and marketing consultant for a big-time retail brand; someone who can articulately speak just about any topic under the sun. But can you patch those little holes on the floor and repaint the wearing gray window in your living room? Before you panic and call mister repairman, try doing these DIY home projects by yourself first.
Simple floor and wall repairs
Those little floors and wall holes can be fixed right on the spot by filling it with melted crayons, fix stripped screw holes with a golf tee, and fix cracks in your furniture with mayonnaise.  
Read Also >>> How to Find the Best Flooring Materials for Your Next Home Improvement Project
Some plumbing tricks
This is one of the few home repairs that call for your immediate attention, otherwise, you'll have an instant mini swimming pool at home due to flowing sink, tub or toilet. Unclog a drain by flushing with boiling water. This can clear light or small blockage. Just wait until the sink or tub has finally drained before you flush with water again.
Repainting wood windows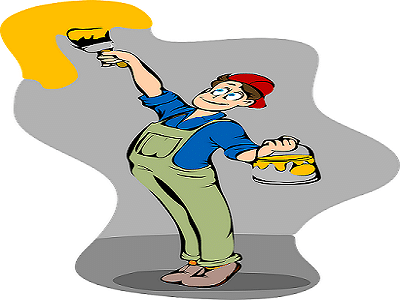 Applying a smooth coat of glossy paint to woodwork is challenging. So you need to smoothen and dust the surface first. Distribute the paint evenly by brushing in the same direction as the wood grain using long, parallel strokes. DIYs are fun as there is a number available online but you have to know your limits. So before you do the drill, you will need to ask yourself some questions first to know which project you can do by yourself and which are suited for the pros: is it worth my time and effort, how risky is it and do I have the knowledge and skills and equipment to do it? If you can't answer yes to all of these questions, then call for the pros.
Fyi, home improvement can be extremely tasking so find a contractor who can provide affordable and sustainable architectural design and engineering, keeping the natural look of your home after the job.
Check their previous projects

Contact some references to learn more about their work ethics and quality of work

Check online reviews and compare pricing packages
Some tips to get rid of shelling a huge amount out of your pocket and find home improvements that will double the value of your home.
Bathrooms can look neater and cleaner by replacing worn out tile with subway tile and replacing the water-hogging toilet with a slimline, low-flushed model.

While for new floorings, hardwoods, laminate, and tile floors are easier to clean and hardly draw dust and dirt.

And if you love outdoors, you don't have to go somewhere else. Instead, build an outdoor living space that can cater to cooking and dining in one.
We get too preoccupied with a lot of things sometimes; like family, work or social engagements and tend to forget to check on house parts and facilities that might have been broken, needed repair, maintenance or renovation. There are things that you can DIY (do it yourself), but sometimes you should DDIY (don't do it yourself).  
Read Also >>> Awesome DIY Tips for Home Maintenance
---
AUTHOR BIO
My name is Samantha Black, a Content Writer & Developer at BackofficePro. I have been passionate about writing stories of my own. And later on, I converted my hobby into my career objective. From past 6 years, I have been writing stories (Blogs, Contents, Articles) on different topics. I do run my own blog as well, in which I write about anything and everything possible.