Indeed Africa is gifted by nature. With its beautiful natural scenery, diversity of wildlife, peaceful and friendly climate, Africa attracts millions of tourists from all over the world every year. In fact, it's the top destinations for adrenaline adventures, safaris, and excursions. Because it has a myriad of places to visit and enjoy. So if you are planning a tour in the East African region, then, here is a list of 12 great places to visit on a family vacation. Get some inspirations for your next family trip. Do not miss it. Welcome to Africa and Enjoy!
Kenya 
1. Hell's Gate
Hell's Gate / Kenya Wildlife Service
It lies at southern of Lake Naivasha in Kenya. Established in 1984, it is home to a diversity of wildlife, flora and more than 100 species of birds. It is a wonderful place for camping with family and friends. There are camping facilities, bike hiring available within the park. Nowadays, the park is a peaceful place to get back to nature and have the unique opportunity of walking or cycling among the resident wildlife. Zebra, Gazelle, Giraffe, Buffalos, Antelopes and more. It's one of the best places in Kenya for excursion and safari tours. Definitely a unique experience and worth it.
2. Nairobi National Park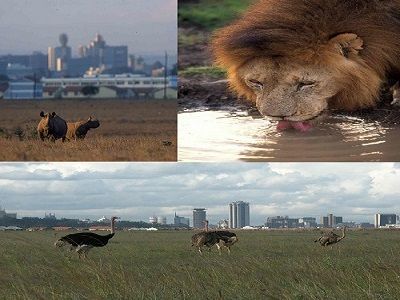 Nairobi National Park / Kenya Wildlife Service
It is the first national park in Kenya. A very beautiful place in the capital city with an amazing wildlife view. It is also a great place to relax and escape the noise of the city while watching some wild animals. So if you do not want to go out of town for safaris, you can still enjoy it in the city at Nairobi Park.
3. Malindi Marine National park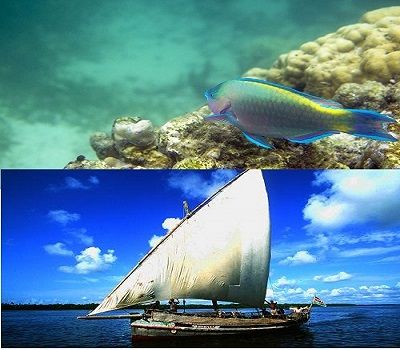 Malindi National Park / Kenya Wildlife Service
Located in the Indian Ocean, off the coast of Kenya, Malindi Park is also one of the oldest marine parks in Africa. The park has beautiful fish species, marine mammals, corals garden and other amazing resources. Established in 1968, it aims to protect marine life and the ecosystem. If you enjoy aquatic life then this is the right place to visit on a family vacation.  The viewing is just awesome.
Read Also >>> 5 Best Tourist Attractions to Visit while in Kenya
Tanzania
4. Mount Kilimanjaro
Mt Kilimanjaro / Easy Travel & Tours
Mount Kilimanjaro is located in East Africa, precisely in Tanzania. It is the highest free-standing mountain in the world. The elevation above the sea is 5,895 meters. Despite its huge size and height, many people already climbed Mount Kilimanjaro. Also known as the roof of Africa, Mount Kilimanjaro attracts a huge number of tourists from all over the world. Hikers, celebrities, and others. The view from the top is just unbelievable. The incredible feeling and the beauty of the landscape is a lifetime experience for your next family trip.
5. Serengeti National Park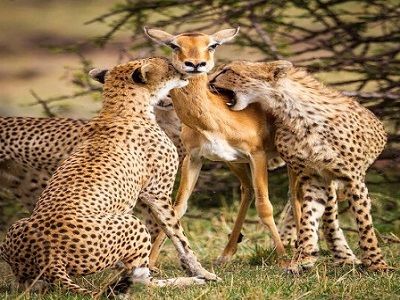 Established in 1952, the Serengeti National Park is the oldest park in Tanzania. It is one of the most famous nature reserves in Africa. Plus it is synonymous with wildlife and classic African scenery. As part of UNESCO World Heritage Site, the park attracts around 350,000 visitors per year. Actually, Serengeti is a great place to see with family and relatives while visiting Uganda.
6. Pemba Island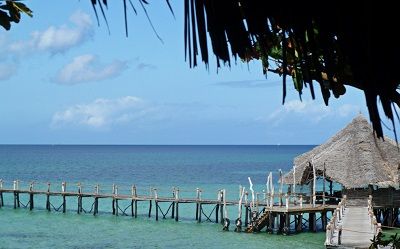 It sits off the coast of East Africa. It is famous for its coral reefs and abundant marine life. If you are looking for a peaceful and relaxing island for your next family vacation then Pemba is the right place for you. Additionally, it is a beautiful island to know more about East African culture and its diversity. Different from others, Pemba is full of hills and rivers. Plus, this is a perfect playground for experienced divers.
Ethiopia
7. Tomb of Adam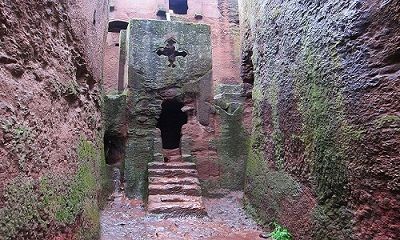 It is a belief that it was the tomb of the first human being ADAM. Nothing in common with the pyramid of Egypt, the architecture is just unique and impressive. The way things are still kept from ancient times is unbelievable. It's a MUST see.  The Tomb of Adam is part of the church sites of Lalibela. One of the most visited places in Ethiopia.  It's a great location for memorable photographies with an unusual and beautiful background. Also, there are wonderful stories behind this extraordinary architecture. There are several impressive sites in Lalibela. But the tomb of Adam is just unique. Great place indeed to visit on a family vacation.
8. Simien Mountains National Park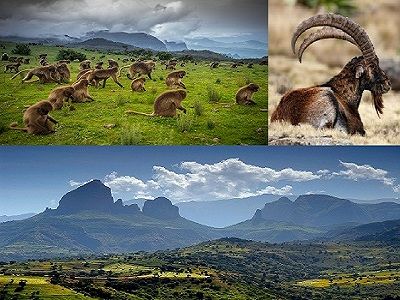 Located in Northern Ethiopia, Simien Mountains National Park was established in 1969. Through its breathtaking scenery and incredible wildlife, Simien Mountain remains one of the great places in Ethiopia. The nature at its best.  The mountains and the landscape are just stunning. The natural beauty of the area attracts numerous visitors from all over the world every year. If you are planning a family trip in the East Africa region then it is definitely a place to see.
9. Erta Ale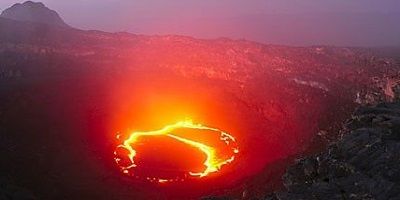 Situated in the Arfa region in Ethiopia, Erta Ale is one of the most active volcanoes in the world. The view is just incredible. It is a lifetime adventure. Actually, it is a must see place, not only for a family trip but also for anyone visiting Ethiopia seeking for a memorable experience. The sight is so spectacular that some people call it "the gateway to hell". The place is really worth to visit.
Read Also >>> Hotel Check-In: 6 Safety Tips Travelers Should Not Ignore
Uganda
10. Queen Elizabeth National Park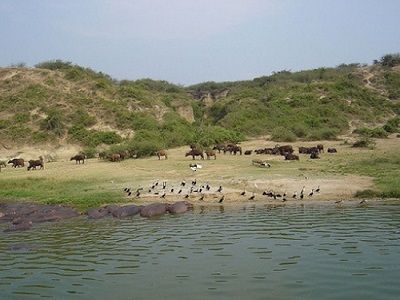 This National Park is one of the most popular wildlife reserves in Uganda. The Park provides the perfect setting for a broad range of large mammals and primates. Actually, it's Uganda's top safari park and just perfect for a family vacation. It has the widest variety of wildlife than any Ugandan parks and a spectacular array of habitats and landscapes for any tourists to appreciate.
11. Rwenzori Mountains Park
Rwenzori Mountains Park / Uganda Wildlife
Located in the Rwenzori Mountains, the Park is among the UNESCO World Heritage Sites. Having a size of 1,000 km², the park also has a myriad of various wild resources and beautiful scenery to view. Including waterfalls, lakes, glaciers and more. If you are mountains climber and enjoy new hiking challenges then you will definitely love Rwenzori Mountains Park.  It's really worth giving a try.  
12. Murchison Falls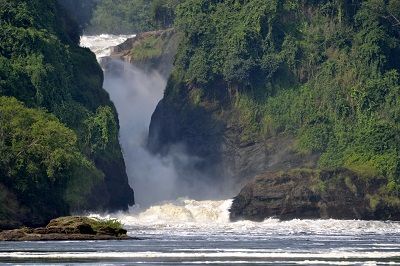 Truly the natural scenery in Uganda is incredible. As Uganda's largest National park, Murchison Falls is also among the most powerful and amazing waterfalls in the world. The park sits on the shore of Lake Albert. The diversity of wildlife within this natural reserve is incredible. Giraffes, musk ox, elephants, lions, antelopes, hippopotamus, and much more. Also, you can enjoy a refreshing and interesting boat ride. Definitely worth to see if you are planning to visit Uganda on a family vacation.
Hope you got a better picture now for your next family trip to Africa. Certainly, by visiting some of those 12 awesome places, you can be assured of having a lifetime experience. Finally, keep in mind that, it is important to have professional guides when touring to make your safaris and family trip better. There are many good safaris tour companies in East Africa. They are passionate and they love their jobs. In our next article, we'll cover some of them, to help you pass the best time of your life.
Feel free to drop a comment in the section below.
Recommended Posts:
Why Kenya Is The Perfect Place In Africa To Invest In

Top 7 Tourism Destinations In Kenya

Safari Expeditions In These 6 African Countries: The Best Experiences
---
Written By Famio Services Team