Do you need financial services? Perhaps you need a quick loan to take the kids back to school or to pay the landlord. Finding a good financial services company will have your problem sorted. These companies offer services such as loans, savings accounts, merchant services, checking accounts, and investment funds. You just have to find a company with solutions meeting your requirements. It pays to understand these 5 tips to find the best Kenyan financial services company.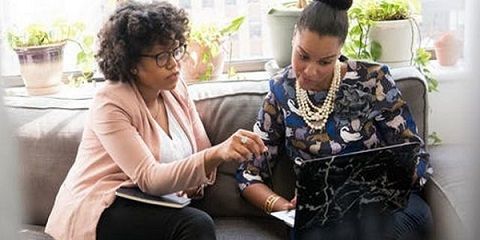 Image credit: kenyacompanies.com
#1. Strong presence matters
Opt for one with a strong presence in your area when choosing a financial services company. This should be should be backed by some years of experience in the industry. it offers peace of mind that the company has the capacity to meet your needs. Additionally, consider their vision, business integrity, and company agents. Such aspects tell a financial services company with the right direction and foundation.
Read Also >>> Business Etiquette: Key For Successful Entrepreneurs & Businessmen
#2. Check their license
When evaluating a financial services agency, check that the company is registered by the relevant authorities in Kenya. Additionally, the company should have appropriate permits from the area where it operates. You check with the city council to verify the authenticity of that company. It would even be better if you have a friend or family member who has ever done business with such a company. A registered and licensed company ensures that any business transaction with the company is legal and fair to both parties.
#3. Visit an e-commerce site
Before selecting a company, it pays to make a shortlist and choose one best suited to your needs. However, you don't have to take a "matatu" to visit each financial institution. Ensure to visit an e-commerce site where you'll find a number of listed companies. These have details and contacts making it easier and convenient compared to visiting each agency physically. Additionally, a reliable e-commerce site will have the latest business news in Kenya to keep you in the know. You will get access to expert advice regarding the business environment.
#4. Trust your gut feeling
When on the e-commerce site, ensure to rust your instincts and gut feeling. The companies listed have details and contacts to talk to agency representatives. These are always interested in listening to whatever you might want to know before choosing their company. Additionally, ensure to find out other services you might want in future. Talking to company representatives promotes making informed decisions when choosing the right financial services company. However, after getting whatever you might want to know, always trust your gut feelings when choosing a financial services company.
Read Also >>>  Top 10 Hottest Restaurants In Nairobi Kenya
#5. Be careful before putting pen to paper
Finally, now that you've selected a company to meet your financial needs, it's time to sign the contract. However, be careful before putting pen to paper. Ensure to read all the guidelines and details of the contract more than one. You wouldn't want to miss some terms and conditions that might not be fair to you. Additionally, reading the contract careful helps lessen chances of future hidden expenses.
Overall
When choosing a financial partner, it pays to be vigilant to ensure you work with the best company in Kenya. Luckily, finding a business listing of companies offering financial services is now easier on an e-commerce site.