Request For a Quote – Famio Cranes For Hire in Nairobi Kenya
Hire Crane Experts For Your Lifting Projects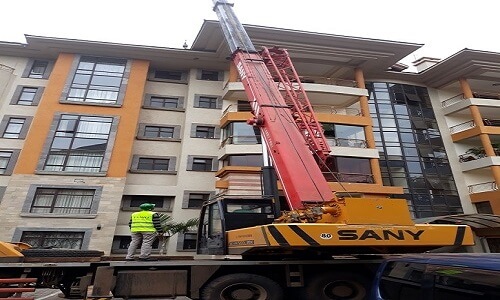 When you need heavy lifting done, you need a crane. And when you need a crane, you need to find the best cranes for hire in Kenya for your project. Wouldn't it be awesome if you could get professional crane rental services at a friendly rate? Yes, it is possible with Famio. As the leading commercial crane rental services company in Kenya, we offer the best quality equipment, at the best price. We can help you with anything from residential lifting, to commercial construction projects. With our fleet of cranes for hire, you can rest assured to get the perfect one for your project.
Crane Rental Services
Our materials handling equipment are available, whether you need it for a day, a week, or more. We have the right package for you. Our team is driven by expertise, professionalism, passion, and safety. Because we understand what services mean to our clients. We are here to help you with any construction projects, maintenance jobs, and more at the most competitive rates. So, fill in the form now and we will get back to you with a customized quote. Alternatively, you can contact us directly to discuss your next project. We're proud to be one of the best crane rental services in Kenya.
Some of Our Heavy Lifting Projects