Request For a Quote – Famio Forklift For Hire In Nairobi, Kenya
Do Not Risk! Hire Forklift Experts To Handle Your Lifting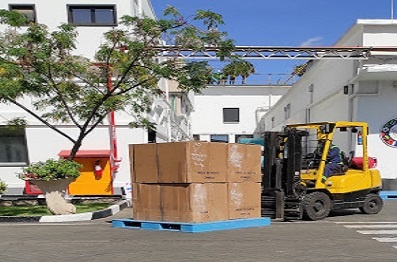 Get a reliable forklift for hire in Nairobi, Mombasa or any location in Kenya with Famio Services. Stop wasting your valuable time in searching, then going through the long waiting process for the forklift to be delivered. At Famio Services, we understand the challenges you're facing and we're here to help. No more time-wasting, and taking risks. We provide you with an affordable forklift for hire in Mombasa or Nairobi or any location to get the job done. Our forklifts for hire are available in different sizes and capacities that are used for relocating, loading, and unloading heavy materials in your warehouse or premises.
Flexibility & Expertise at Your Services
Our forklift rental services are a great way to solve your material handling needs. We provide the flexibility you need, and you can rent them for as short or long as you want. All our machines come with insurance and go through periodic inspections for safety. So with Famio, you are in good hands. Our professional's team has the tools and expertise to move anything, from delicate items, heavy materials lifting, or any other industrial task. With our forklift for hire, we offer also the most competitive rates in the markets. Fill in the form and we will get back to you. Alternatively, contact us directly.
Some of Our Forklifts Rental in Kenya