French people simply know how to live: just look at their fashion, cuisine, wines and architecture and interior design. What is so attractive about French interior design is how effortlessly they manage to combine seemingly contrasting elements, new and old, classic and modern. It's not a surprise that more and more westerners decide to incorporate French design into their homes and breathe some European class into their lives. If you also want to experience a Parisian lifestyle without actually visiting France, here's how you can bring France to you.
Don't Stress About Perfection
Many western countries are preoccupied with perfection and the new, while French embrace imperfection and make it look amazing. Don't stress about your duvet being perfectly straight or your chairs all matching. Old and worn out chair can look amazing besides new and more contemporary pieces. The framing on your artwork doesn't have to be perfect and your kitchen cabinets don't have to be freshly repainted every two years. Be effortless and let things take their natural form.
Read Also >>> How To Find The Best Flooring Materials For Your Home
French Interior: Create a Focal Point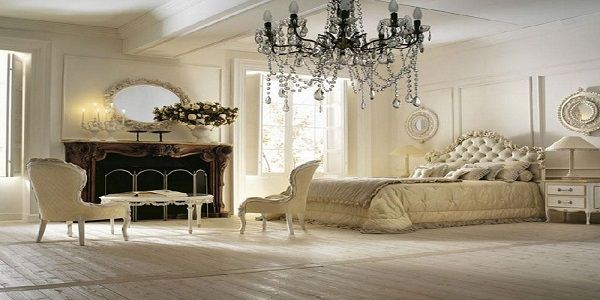 Every French design home needs a lavish focal point that will nicely contrast the casual and effortless style. You can opt for a touch of drama with luxe silk drapes, furniture piece upholstered in velvet or an in-your-face sculpture that will certainly be a conversation starter.
Read Also >>> Dos And Don'ts Of Home Improvement
Go Easy on The Color
Bold colors are rarely seen on French walls. The palette is usually quite subdued and neutral, especially in Paris. Parisians mostly choose white for their walls, but it's a special kind of warmer white with barely-there pink undertones. Other colors you can opt for are pale mint, gray, greige, sand, and linen. However, you can add a splash of color to your space with art, decoration, and textiles.
Don't Shun From The History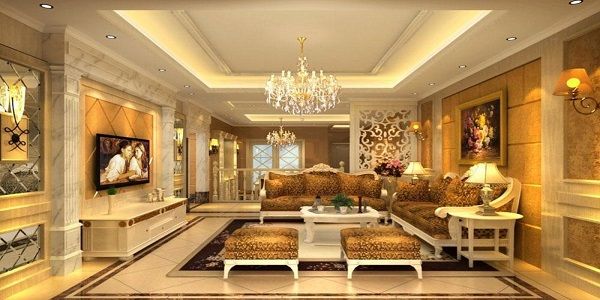 Since France is a country with a rich and long history (it's much older than today's Australia or the United States), it also has many old buildings. For that reason, French people love to show off the history and architecture of their homes instead of trying to hide it with decoration. So, if your home has an old parquet floor, show it off instead of hiding it under a carpet. Install accent lighting to show off the intricate molding and paneling and emphasize the height of the room by putting up long floor-to-ceiling drapes.
Relax In a Bathtub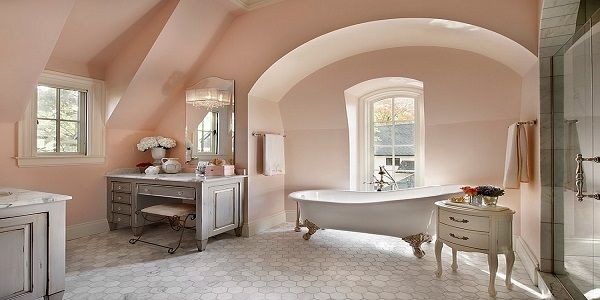 As we have already made clear, French people know how to live and enjoy life. And even though they don't need half an hour to take a shower (unlike me), they often choose to relax and unwind in a tub. Stylish and simple baths are a perfect choice for a French design bathroom since they look luxurious and introduce a sense of style to every space.
Read Also >>> How To Choose The Right Windows For Yor Bathroom
Light it Up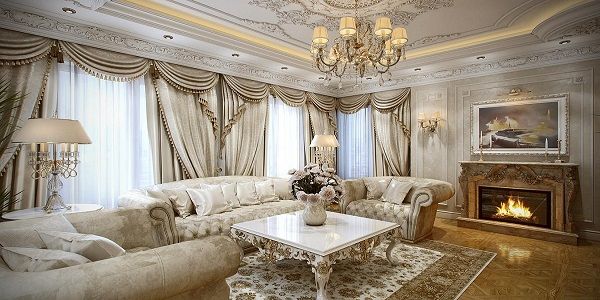 If you want to introduce a sense of drama into your French interior space, a good way to do so is with lighting. You can opt for a classic crystal chandelier that can also serve as a beautiful focal point. Wall sconces are another great option, because they come in many styles, from classic ones with silk shades to more contemporary metallic ones. All in all, lighting is a great way to make the place more interesting, and still, avoid over-styling your home.
Add a Bit of Bling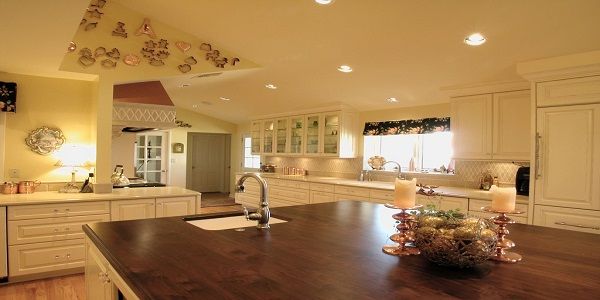 Like the icing on the cake, most French homes chose to add a few eye-catching elements. No matter if you opt for the aforementioned chandelier, or you want to take the other direction with a classic gilded mirror or a contemporary glass-and-metal coffee table, it's all fine as long as it shines. French interior design is perfect for all people who love the effortless yet chic look for their homes. So, turn your space into a stylish French design home and experience romantic Parisian life from the comfort of your velvet armchair.
Recommended Posts
How to Turn Your Backyard into A Comfy Outdoor Living Space

Interior Designer vs Decorator: The Basics You Should Know
---
AUTHOR BIO
Catherine is a passionate home design consultant from Melbourne. She loves making homes beautiful and buildings sustainable, but she also likes sharing her advice and knowledge with people. That is why she is also a regular contributor to the Smoothdecorator blog. Besides all this, she loves reading and enjoys a superhero movie from time to time.